Search for holiday home rental by owner
Selected holiday homes on Vacation-NOW.com
Villa holidays make your dreams come true! Holiday deluxe at the sea with Vacation-Now.com
Renting a holiday villa is what many holidaymakers dream of. If you work much during the year, you crave to relax during your holidays and would like to treat yourself with something special. Vacation-Now.com will make your holiday dreams come true!

All holiday villas available on Vacation-Now.com can be rented directly from their owners. You can simply get in touch with the landlords and arrange all details like dates and price directly with them. Whether you are looking for a villa at the beautiful Algarve coast of Portugal, a luxurious finca in Ibiza, Majorca, Menorca or at the Mediterranean shore of Spain, a fancy upscale home in Greece or Cyprus, or a charming villa in France or Italy: We have the villa that fits all your needs.

Individuality is key to all the holiday villas that you can book through our website. A majority of the villas is equipped opulently with everything you crave for when planning your dream holiday. Hence many of the listed villas do not only impress with their fantastic location directly at the sea, but also possess a pool or whirlpool, a majestic garden, a designer kitchen, a sauna or a private gym.
Unaffordable? – No! In fact, a private villa with a pool and other nice amenities often is much cheaper than an equivalent hotel. Besides that, you have much more space and comfort and do not have to share your own private holiday paradise.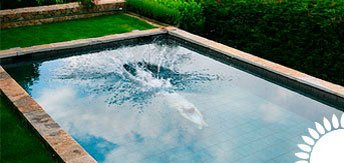 Last minute offers
Selected last minute offers:
First class experience in a private holiday villa.

Vacation-Now.com offers a large number of villas, fincas and other generously equipped holiday homes that are as individual as yourself. Reward yourself and your loved ones with lots of comfort and space and a place entirely for yourself!

Especially families appreciate not having to miss out on their own four walls during their holidays. While in a hotel the only place they can be in private often is their hotel room, a villa enables them to find rest and relaxation for themselves without having to share their holiday experience with foreigners.

Apart from great luxury, a holiday villa offers you plenty of space that you will not find in a hotel room. When travelling with kids, you often have to take half of your household with you. Even in first class hotels it frequently happens that families with small kids have to face restrictions that compromise their wellness. While a family's holiday equipment can easily ruin their comfort in a hotel room, they have all the space they need for their personal things in a holiday villa without having to abdicate the luxury of a first class hotel.

But also couples without kids and groups of friends greatly profit from a villa holiday. The more people they are, the greater their savings. This can make a villa holiday much cheaper than a stay in a hotel and add an extra of space, privacy and luxury.


Premium features for an unforgettable villa holiday.

Each of the holiday villas listed on Vacation-Now.com has its individual design and is equipped with a variety of amenities, offering you the perfect holiday home for every taste. Holidaymakers often develop a feeling of home when spending their most enjoyable days of the year in a villa.

Many owners of the villas offered on Vacation-Now.com have spared no pains or money when equipping their villas. They provide virtually everything they would like to have for their own villa holiday. In fact, many landlords spend their own holidays in their homes as well. Who could possibly understand better the requirements and wishes of holidaymakers than the owners using their holiday homes themselves? When choosing a private villa for your holidays, you can therefore expect a comprehensive and luxurious household with everything you long for: elegant premium furniture, a designer kitchen or designer bath, a fancy outdoor area with a pool or TVs in every bedroom are just some of the features you can find in many villas.

A big, high quality kitchen is another must-have in a holiday villa for many people. Indulge in the culinary pleasures of your holiday country and devote yourself extensively to cooking on your own holiday stove or barbeque. Many villas are close to villages with grocery shops and farmer's markets where you can shop for fresh ingredients and learn from locals which specialty dishes to try in your villa kitchen.


Top location directly at the beach.

Are you looking for a villa directly at the sea for yourself, your family and friends to recover from everyday life? Vacation-Now.com offers privately let holiday villas in top locations and for every taste.

An ocean view villa is the embodiment of a luxurious dream holiday. Many villas are located directly at the beach and provide stunning views. Moreover, many of the villas, fincas and casas have a pool and/or whirlpool. This very often is a must-have for holidaymakers, especially in southern European countries. Jump into your own pool right after getting up in the morning and swim a few lanes – independence cannot be more beautiful!

Chances are you also want to go to the beach after breakfast. When renting a villa at the sea, you do not have to plan ahead and can be as spontaneous and flexible as you wish. You deserve to enjoy a villa holiday where everything is entirely up to you. Whether you are looking for a villa at the Mediterranean Sea in Spain, Italy or France, or a luxurious home directly at the Atlantic Ocean or at the picturesque coast of the Adriatic Sea: renting a private villa allows you to follow your own rhythm and start your day the way you want it to, without considering other guests.


Individuality comes first. Villas as individual as yourself.

When deciding to rent a private villa for their holidays, people often have very precise ideas of the features and flair the villa of their dreams should have. While some appreciate a modern designer home, others might search for a traditional villa that reflects the style of the region and offers not only plenty of luxury and comfort, but also a certain passion for authenticity.

This is another big plus of a renting a private holiday villa. Most hotels rooms and even first-class suites usually follow the same pattern when it comes to features. While all in all they are rather standardised and allow little room for individuality and cosiness, a private villa provides unique features and styles that you will not find in a hotel. Many owners of the villas listed on Vacation-Now.com make great efforts to provide everything their guests need to experience pure luxury while maintaining a feeling of home. Browse through more than 100 individually equipped holiday villas on Vacation-Now.com and be surprised of the countless creative features that you can find.