Holiday home rentals by owners direct


Selected holiday homes on Vacation-NOW.com:
About holiday home rental on Vacation-NOW.com
Vacation-NOW.com offers private holiday home rental worldwide and has over 500 holiday homes signed up. Besides holiday home rentals, Vacation-NOW.com offers listings of your
summerhouse
, holiday apartment, ski hut, villa or holiday house.
Creating a listing is free, and you can maintain your listing online when it suits you.
The listings on Vacation-NOW.com are created by house owners who want to let their holiday home, summerhouse, holiday house, villa or holiday apartment. You must contact the house owner yourself through the listing and agree upon the terms of rent, such as price and duration.
Private holiday home rental is a cheap option to hotels and leaves room in your budget for other holiday pleasures. You can spend your holiday with the whole family and save a lot of money while having the same facilities as at home. You choose the degree of luxury you want for your holiday.
Beach holidays are popular, but you can also find holiday apartments in the city, a ski hut for the winter holiday, or derelict farms in the country with peace and quiet, e.g. in Sweden. There are plenty of options to find the cheap drive-yourself holiday, where you get very good value for your money. If the destination is farther away, then the landlord is usually always helpful when it comes to finding the right flight etc.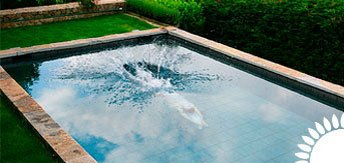 What to choose: Holiday home, apartment, villa or B&B?

The choices are many when going on vacation, so it is all up to you, to decide what you want.

Holiday home

A holiday home is the classic choice, especially for a

vacation in Denmark

. They are often placed in beautiful nature, close to for example beach and forest. A holiday home offers you cozy and relaxed settings, where the full focus can be on cocking delicious food and taking long walks along the beach. A holiday home is seldom decorated like a 5 star hotel, but that however guarantees you a cozy and homelike feeling, with a personal touch.

Apartment

Apartments on the other hand are a good choice if you want to get closer to city life and exiting experiences. Apartments are often placed in big cities making it possible to get to attractions and events easy and fast. However you might not get the same cozy atmosphere as in a holiday home. So apartments are for you who wish to use your vacation on getting a lot of new exiting experiences, and not just staying home in your rented holiday house.

Villa

Villas are a lot like holiday homes, but can sometimes be a bit bigger and more modern in their design. It is clear that they are made to live in for a longer period of time. Also villas might not be placed in the famous holiday areas, so if you wish to avoid large amounts of tourists, a villa could be a good solution. Villas are also sometimes placed in larger cities, making the possibilities for entertainment many.

Bed & Breakfast

Last, but not least you have Bed and Breakfast, which as the word says, offer you a bed and some breakfast. B&B is a good combination of hotel and holiday home, because it gives you the homely atmosphere, but offers some extra service, in the form of serving breakfast and cleaning the room. Contrary to the other types of houses, B&B do not offer you your own kitchen and living room, but a common area that you share with the other guests. B&B is therefore the solution for you if you want cozy settings with some extra service, and at same time do not mind going out to eat everyday.

Advantages of renting a privately owned holiday home

There are many advantages of renting a privately owned holiday home, when you are planning a vacation. Of course the prices vary, but usually the vacation gets cheaper, the more people you are. At vacation-now.com you find both smaller and larger holiday homes for rent. There is a holiday home for your every need.

One of the other advantages of renting a privately owned holiday home is the possibility to cook your own food. If you book a holiday home with kitchen, you can shop at the local grocery store, buy delicious commodities and enjoy cooking most meals at home. This gives the possibility to experience the culture you are visiting, which you would not be able to if you stayed in a hotel room.

Most people who rent holiday homes love the peaceful atmosphere that appears from having your own base, instead of being among hundreds of tourists. Renting a privately owned holiday home gives great opportunities, not limitations.

Rent a holiday home in the southern sun

Why buy a package trip to the south, when you can rent a holiday home in the southern sun and enjoy the local culture on your own? Go to Barcelona, Phuket or maybe Tuscany and get a great amount of new experiences while you in a practical way are able to use the facilities offered in the holiday home.

Holiday homes in the south come in many sizes and variations, so just invite the entire family to come along and you can look forward to the cosy moments and the cultural experiences that this kind of trip has to offer. On our site you can get inspiration on where to go on your holiday.

Inspiration for your Danish holiday

Denmark is a lovely country, which offers a great variety of attractions that definitely are worth visiting. There are attractions for all ages spread out over the entire Denmark. Get inspiration on visitdenmark.com, where the most popular attractions are described, and updates are made constantly.

When you rent a holiday home a good idea is to check which attractions are located near by. This way there are plenty to do on your vacation, of course still with time for relaxing in your holiday home, where you can be completely yourself.

Go on a luxurious vacation

If you love luxury, you will definitely find the perfect luxurious holiday home here. Our selection is big so allow yourself to get inspired and pick the holiday home that matches your specific requirements. Do you for example wish to rent a holiday home with facilities like

Jacuzzi, sauna, swimmingpool

, fireplace, many square meters etc. the possibilities are great both inside and outside of Denmark.

You decide the amount of luxury and the geographical location. A luxury holiday home acts for many as a free space, where thoughts and everyday stress can be cleansed away. Well-being and quality time is put first, while the daily duties is forgotten. This is real luxury.