Search for holiday home rental by owner
Selected holiday homes on Vacation-NOW.com
Rent Your Personal Holiday Home Through Vacation-now.com
Welcome at Vacation-now.com! Through us you'll find a suitable holiday home for your dream vacation – alone, as a couple, with the whole family or a group of friends. You can currently choose from some 1,200 holiday homes and mansions all around Europe and worldwide that are registered with us; and the number keeps growing. Even better: You will directly rent from the respective owners, thus negating the need to go through an agency!

Whether you'd like to spend a relaxed beach holiday, prefer a quiet vacation in the countryside enveloped by nature, would rather lodge in a quaint chalet at the foot of towering mountains, or opt to stay closer to a busy cosmopolitan city with its numerous attractions and vibrant nightlife is entirely up to your choice. Whether domestically, in a neighboring country or farther abroad, we can provide you with the holiday home of your dreams.

Our easy-to-use search engine will help you filter out a holiday home that suits all your needs and expectations. Would you like to stay in a smaller bungalow or rather a stately mansion, perhaps even an ample country estate, or would a simple holiday apartment just do fine? You surely will be spoiled for choice.

Our search engine also can take special requirements into account when you're browsing our holiday homes. Simply check whether you'd like to have a swimming pool, perhaps even a sauna, Internet access and/or ocean view, and the search engine will bring up suitable holiday homes in the desired country or area. Even taking Caesar the dog or any other family pet along on your vacation poses absolutely no problem, because you have the option to specify that in your search settings as well.

In order to allow you to gain a detailed impression of our holiday homes, each offer not only contains numerous concurrent exterior and interior shots but also is supplemented with exact descriptions of the respective object's facilities and amenities. You'll also see how far it is to the closest restaurants, grocery stores or supermarkets, beaches and other attractions.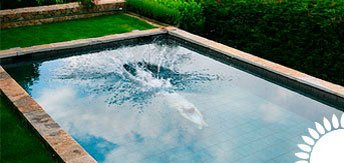 Last minute offers
Selected last minute offers:
From Private to Private – It Doesn't Get Any More Direct Than That

The vast majority of holiday homes that you can find on Vacation-now.com have been uploaded by their private owners. Before we allow any new holiday home addition to go "live", we scrutinize all submitted details for correctness and completeness, so that you can rest assured that the descriptions accurately reflect the actual facts.

Once you have chosen the holiday home of your dreams, you can contact the respective owner directly through Vacation-now.com. You can then negotiate a rental price with the respective landlord and also discuss any special wishes or requirements. The rental contract itself will be signed between you and the actual owner of your future holiday home. It cannot get any more direct and personal than that. Furthermore, this system prevents the involvement of any agencies, many of which are more interested in collecting their brokerage fees and couldn't care less whether you enjoy staying at your holiday home and are wholly satisfied with your choice.

Admittedly, a tiny percentage of our holiday homes are offered through small agencies. Whenever that is the case it will be clearly pointed out in the respective offer. But since all of these agencies are without exception rather small companies which do not deal with thousands of prospective holiday home seekers, you can be assured that even offers posted by such agencies will be handled individually and that all your requirements will be taken care of.

Another advantage of renting a holiday home directly from the owner is that you always will have a contact person at hand who is familiar with the location and its surroundings. In many cases, the owners and their families used to live in the respective homes before they build new houses and moved out; or they used it as their own family's holiday home before deciding to rent it out either year-round or seasonally. Thus, the owners are generally quite eager to answer any further questions you may have and even shell out helpful tips to make your vacation as smooth and trouble-free as possible. And who knows, such direct contact may even lead to a new friendship for life…


All-in equipment – everything you need to relax while on holidays

When you go on holidays, you simply want to escape from your everyday life for some time. Doing without the luxury and comfort from home, however, is something that only few people are willing to do. Yet this is where hotel rooms often impose many restrictions to their guests.

Privately let holiday homes and apartments, on the other hand, provide you with much space and the configurations you are used to from your own home – plus sometimes even much more. While every holiday property is very individual by nature, many people experience a feeling of home here, only without the stress of everyday life. Many landlords of the holiday homes offered on Vacation-Now.com have designed their houses and apartments carefully and with all the details they would like to have for themselves in their homes. As a holidaymaker, you can therefore enjoy a fully equipped household: complete and comprehensive furnishing, bedding supplies, towels, a fully equipped kitchen, garden furniture or TVs are only some of the numerous things you can find in many of the holiday homes and apartments offered on Vacation-Now.com.

Above all that, a very lucrative feature for many guests is to have the convenience of their own kitchen. In the hectic of your daily routine, cooking at home is often missed out or cannot be celebrated extensively. This is why people love to take some time for cooking with their loved ones while they are on holidays.

A fully equipped kitchen therefore is one of the big advantages of a holiday home / holiday apartment. It is generally much cheaper to cook at home as opposed to eating out, especially in countries where tips are mandatory or automatically added to the bill. While in a hotel you are limited to a menu or to the selection of food at the buffet – which far too often comes down to uninspired, internationally uniform dishes – you can get highly creative in the kitchen of your holiday home and discover the ingredients and flavours of the country. Local shops and markets can be found in close proximity to many of our holiday homes and you can learn from locals which specialty dished to try out at your holiday stove… and all of a sudden, you are experiencing your own culinary holiday pleasure.


Being One's Own Master and Enjoying Doing Whatever One Likes to Do

It doesn't really matter whether you'd like to rent a holiday home for yourself as a temporary retreat from your busy daily life or whether you want to spend an enchanting vacation with your partner or the entire family. The decision to rent a holiday home will come along a whole slew of advantages.

The foremost advantage certainly must be the privacy one is able to enjoy. Unlike in a gigantic hotel complex, you won't have to share your holiday home with hundreds if not thousands of other guests, who often might be noisy or display unseemly behavior. The swimming pool and garden or perhaps the private boat bridge will exclusively be used by the tenant and his or her family – that means you.

As self-caterer you can enjoy your sit-down meals whenever they suit into your daily routine and you won't have to observe "feeding times" at a hotel. You like to swig a couple of beers late in the evening? Well, your personal house bar will stay open as long as you like it and it won't close at a time set by the hotel.

Taking pets along is explicitly permitted by many of our landlords, and unlike in hotels (most of which are prohibiting pets anyway) nobody is going to raise a ruckus if the family dog shakes out its shaggy coat after a dip in the lake or swimming pool.

You will embark on excursions on your own and won't have to squeeze into a tour bus with dozens of complete strangers. If you particularly like one or another attraction or destination, you can linger on as long as you please without anyone ordering you back onto the bus.

Last but not least, we should of course mention the considerable money savings. All things considered, the rental price for a holiday home is simply cheaper than lodging at a hotel, which usually charges per guest and night. Particularly if you are staying at a holiday home with a larger group of people (like a family), this cost advantage becomes obvious very quickly: Firstly, the rental price is for the entire house including the use of all facilities and amenities, and secondly, the cost can be spread out across all people living at the holiday home.


Spoiled for Choice: Where Can I Find Holiday Homes?

The answer to this question could be rather brief: At Vacation-now.com you can find holiday homes in dozens of countries and across almost all continents. Well, but this answer isn't really helping you, is it? Perhaps we should approach the issue from another angle and instead ask, "What do you expect from your vacation?"

If you're primarily eyeing a beach holiday, a holiday home somewhere in eastern Hungary's puszta is certainly not the right choice. In that case lodging along the Adriatic coast of Croatia or Italy or even occupying a holiday home on one of the Greek island in the Aegean will be much better suited for your purpose.

If you're looking at traveling a little further away, Vacation-now.com also lists holiday homes in Turkey, Spain and Portugal. And if you're enthusiastic enough to travel really far, we even have holiday homes in Australia, Indonesia, South Africa, Thailand, the USA, Costa Rica and many other countries worldwide.

Although not traditional beach holiday destinations, the Scandinavian countries nevertheless are also enticing travel destinations, and Vacation-now.com offers a multitude of holiday homes in Denmark, Sweden, Norway and Finland. Even a holiday home in Greenland or the far-flung Faroe Islands is a seasonally available possibility!

Balkan countries like the before mentioned Croatia or Greece also are very well represented on Vacation-now.com – and it doesn't necessarily have to be a holiday home on the beach either. An invigorating vacation can also be spent in the interior. Further choices in the region would of course be countries like Montenegro, Bulgaria, Slovenia, Bosnia-Hercegovina, and Kosovo.

Closer to home, holiday homes in the Netherlands, but also Poland, Czech Republic, Hungary, Austria, France, Switzerland or northern Italy also are perfect to escape for a few days or weeks and experience an entirely new atmosphere and environment.

As you will have noticed by now, the possibilities are (almost) unlimited. And when browsing the holiday homes offered on our website you may even get vacation ideas that have never before crossed your mind.


Travel Arrangements and Tenant Duties

Just by booking your holiday home you won't be all set, of course. You will have to arrange quite a few more things for your impending vacation. At the top of the list will be the question how you intend to get to your destination.

If you've booked a holiday home in your own country or a neighboring country, you will probably want to travel there in your own car. If your destination is further away, you might want to consider taking a flight; it's a much faster and more comfortable option. The landlords are usually happy to give their tenants valuable tips, for example what the closest airport is and how you best get from the airport to your rented holiday home if you don't have your own transport. Sometimes landlords even offer to pick up their tenants at the airport free of charge! All you have to do is communicate with them.

Particularly if you're lodging in a relatively remote holiday home, it is important to remain mobile. We recommend that you arrange a rental car well ahead of your vacation. Most of the times you can pick up the vehicle at your destination airport, but depending on the agreement some rental firms also deliver the car directly to your holiday home. You also should make sure that you possess the correct driving permit. For most countries, an international driving permit will suffice.

For a vacation in a holiday home you only need to pack what you'd also put in your suitcase if you'd embark on a regular package tour booked through a travel agency. Apart from clothing suited for the prevailing climate at the destination you primarily should only take personal items with you, including sports equipment. But don't pack too much. You are not emigrating, but merely go on a temporary vacation! The holiday homes offered on our website are generally fully equipped, and things like shampoo or sun lotion can be easily purchased in local stores. However, if you need special medication you really should take along an appropriate supply. Don't count on it that your medication will be readily available from pharmacies or even physicians in your destination country.

When it comes to your duties as a tenant, please always keep in mind the motto, "Treat your holiday home the same way as if it were your own house!" In simpler terms that means that one must not vandalize a holiday home just because it belongs to someone else. If you are causing either deliberate or unintentional damage to furniture, equipment, amenities or the house structure itself, the landlord has every right to demand compensation and charge you for the damage. Such a clause is typically also contained in the rental contract. Before you vacate your holiday home, either the landlord or a representative will also visit and inspect the house and its grounds for possible damage or missing furniture or equipment, comparing it against a checklist.