Bork Havn
Ringkøbing Fjord South, Bork Havn, Nymindegab
>
Bork Havn
Holiday home - No.: 8766
Allgemein:
• Housesize 77 m2 • Build in 1991 • Modernized in 2009 • Ground size750 m2 • 1 toilets • 3 bedrooms • (3 x Doubble bets) • Smoking not allowed • Pets not allowed
Wellness:
Floor heating bathroom, Steam bath, Spa indoor, Free water park access
Multimedia:
Free internet, Wireless Internet (WiFi), TV, Cable TV, Danish DR1, Danish TV2, Other danish TV channels, Swedish TV channels, German TV channels, DVD player, Radio
Activities for children:
Baby high chair, Baby cot, Swing, Sandpit, Near a playground
Other activities:
Toys for indoor use
Outdoors:
Terrace, Garden furniture, Sun lounger, Parasol, Coal grill, Drying rack, Private parkering
Kitchen equipment:
Dishwasher, Washing machine, Dryer, Refrigerator, Electric cooker, Cooker hood, Microwave, Freezer, Icebox, Electric kettle, Coffee maker, Toaster, Vaccuum cleaner
Security equipment:
Heating / Cooling:
Heat pump, Woodburning stove, Electric heating
Information
Persons:
6
Sleeping rooms:
3
Pets allowed:
No
Swimmpingpool:
No
Wifi:
Yes
Dishwasher:
Yes
Tv:
Yes
Distance sea:
500m
Distance shopping:
450m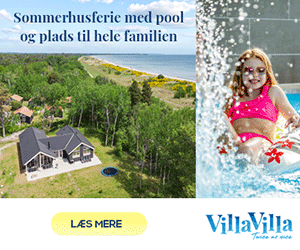 Calendar:
DECEMBER 2023
M
T
W
T
F
S
S
1
2
3
4
5
6
7
8
9
10
11
12
13
14
15
16
17
18
19
20
21
22
23
24
25
26
27
28
29
30
31

= Occupied
Last updated:
Prices:
Rental period
Arrival
Price per week
Price per day
Price weekend
Contact the home owner for rental prices.
Arrival:
Saturday
Cleaning:
0 EUR
Deposit:
0 EUR
Rental terms:
MIETER REINIGT SICH SELBST
Guest Book:
Submitted reviews from previous visitors:
No review has been written in the guest book yet. If you have previously rented this holiday home, be the first to write a small greeting. Your input can be of great help to both the landlord and future tenants.