Pool house with a view of Thy National Park for rent
Northwest coast, Vorupør
>
Stenbjerg
Large estate - No.: 21641
Spacious summer house with swimming pool, hot tub, sauna and activities both inside and outside located on a large natural plot by Vorupør.

In this house, you have the opportunity to gather the whole family and entertain all sizes. The houses pool area and bathrooms were renovated in 2023. Here there is a swimming pool, a hot tub for 2 people and a sauna.

Inside, the house is furnished with 10 bedrooms, eight of which have double beds. The last two rooms are particularly suitable for the children, as each has two bunks and a sofa bed that can be folded out to 140 x 200 cm. In the bunk rooms, there is a television and a good, large DVD collection for the whole family, as well as two gaming machines aimed at the smallest residents of the house.

The houses large, open living room has a well-equipped kitchen and dining area at one end. The kitchen has, among other things, two dishwashers and stoves, so you can cook and clean up after the big family gathering. In the middle there is a large sofa group, wood stove and TV with Danish, German, Swedish and Norwegian channels.

The other end is full of activities. There is a pool table, table football, darts and a TV with several different game consoles. There is also a good collection of toys, including Barbie, Lego Duplo and Lego Friends for free use.

Outside, the house is situated on a large open natural plot, where in the evening you have the opportunity to experience the most beautiful sunset

Around the house there are several terraces and activities. Here, among other things, there is a buried trampoline (used at your own risk/insurance), a sand area for volleyball and football and a shelter.

There is also a charging stand for electric cars: Type 2 - IEC 62196-2.

The house is located in Stenbjerg, close to Vorupør, National Park Thy and many wonderful nature experiences. There is only 1.5 km. to the North Sea, which in this area is known as Cold Hawaii.
Allgemein:
• Housesize 272 m2 • Build in 2013 • Modernized in 2023 • Ground size2000 m2 • 5 toilets • 10 bedrooms • (10 x Doubble bets,2 x Bunk bets,2 x Sleeping couch,2 x Madras) • Smoking not allowed • Pets not allowed Wheelchair friendlyShelter
Wellness:
Floor heating bathroom, Floor heating kitchen-dining room, Floor heating entire house, Sauna, Spa indoor, Swimming pool indoor
Multimedia:
Free internet, Wireless Internet (WiFi), TV, Cable TV, Danish DR1, Danish TV2, Other danish TV channels, Norwegian TV channels, Swedish TV channels, German TV channels, English/American TV channels, DVD player, Movies for DVD player, Game console (Playstation), Game console (Wii), Game console (Xbox), Games for Playstation, Games for Wii, Games for Xbox, Radio
Activities for children:
Sandpit, Trampoline
Other activities:
Billiards/Pool Table, Foosball, Darts, Bob game, Toys for indoor use, Toys for outdoor use, Bicycles (free), Campfire area, Football field (soccer), Football goal (soccer), Beachvolley, Volleyball court, Volleyball net
Outdoors:
Terrace, covered, Terrace, Garden furniture, Sun lounger, Coal grill, Private parkering, Charger for electric car
Kitchen equipment:
Dishwasher, Washing machine, Dryer, Refrigerator, Cooker hood, Separate oven, Microwave, Freezer, Electric kettle, Coffee maker, Toaster, Vaccuum cleaner
Security equipment:
Heating / Cooling:
Year round insulated, Woodburning stove, Fireplace, Natural gas
Information
Persons:
24
Sleeping rooms:
10
Pets allowed:
No
Swimmpingpool:
Yes
Wifi:
Yes
Dishwasher:
Yes
Tv:
Yes
Distance sea:
1500m
Distance shopping:
500m
Vermieters Webseite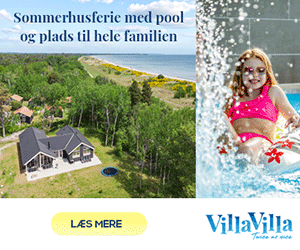 Calendar:
DECEMBER 2023
M
T
W
T
F
S
S
1
2
3
4
5
6
7
8
9
10
11
12
13
14
15
16
17
18
19
20
21
22
23
24
25
26
27
28
29
30
31

= Occupied
Last updated:
Prices:
| | | | | |
| --- | --- | --- | --- | --- |
| Rental period | Arrival | Price per week | Price per day | Price weekend |
| 01.01.2023-01.01.2023 | Saturday | - | - | - |
| 01.01.2023-01.01.2023 | Saturday | - | - | - |
| 15.11.2023-31.12.2023 | Saturday | 1,000 EUR | - | 800 EUR |
Arrival:
Saturday
Weekend rental:
Yes, in some periods
Rental single days:
Yes, in some periods
Cleaning:
200 EUR
Deposit:
300 EUR
Rental terms:
Es ist möglich, sich selbst zu reinigen
Guest Book:
Submitted reviews from previous visitors:
No review has been written in the guest book yet. If you have previously rented this holiday home, be the first to write a small greeting. Your input can be of great help to both the landlord and future tenants.