Rent Holiday homes in Denmark, east jytland
East Jutland, Juelsminde, Vejle/Fredericia
>
Pøt Strandby
Holiday home - No.: 5536
140 m2 brick house on 800 m2 laid out garden.
The house is built in 1996.
38 m2 living room combined with kitchen with electric cooker, microwave, dishwasher, refrigerator, deep freeze (50 L).
4 bedrooms: (1D)+(1D)+(1D)+(4BB).
2xtoilet, 2xshower, washing machine/tumble dryer, electric heating, partly floor heating, 3xterr.cov., barbecue, 15 m2 swimmingpool, whirlpool, sauna, solarium, woodburning stove, telephone, TV, stereo and CD player, satellite, video, babybed, high chair, sandpit, playhouse, allergy friendly.





Allgemein:
• Housesize 140 m2 • Build in 1996 • Modernized in 0 • Ground size0 m2 • 0 toilets • 4 bedrooms • (3 x Doubble bets,2 x Bunk bets) • Smoking allowed • Pets allowed
Wellness:
Sauna, Steam bath, Swimming pool indoor
Multimedia:
Free internet, TV, Satellite TV, DVD player, Video player, CD player, Radio
Activities for children:
Baby high chair, Baby cot, Swing, Sandpit
Other activities:
Outdoors:
Gas grill
Kitchen equipment:
Dishwasher, Washing machine, Dryer, Refrigerator, Electric cooker, Cooker hood, Microwave, Freezer, Icebox, Electric kettle, Coffee maker
Security equipment:
Heating / Cooling:
Woodburning stove, Electric heating
Information
Persons:
10
Sleeping rooms:
4
Pets allowed:
Yes
Swimmpingpool:
Yes
Wifi:
Yes
Dishwasher:
Yes
Tv:
Yes
Distance sea:
400m
Distance shopping:
0m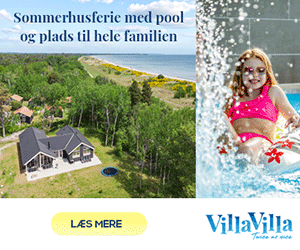 Calendar:
DECEMBER 2023
M
T
W
T
F
S
S
1
2
3
4
5
6
7
8
9
10
11
12
13
14
15
16
17
18
19
20
21
22
23
24
25
26
27
28
29
30
31

= Occupied
Last updated: 23/09/2023
Prices:
Rental period
Arrival
Price per week
Price per day
Price weekend
Contact the home owner for rental prices.
Arrival:
Saturday
Weekend rental:
Yes, in some periods
Cleaning:
0 EUR
Deposit:
0 EUR
Guest Book:
Submitted reviews from previous visitors:
No review has been written in the guest book yet. If you have previously rented this holiday home, be the first to write a small greeting. Your input can be of great help to both the landlord and future tenants.