Search for holiday home rental by owner
Selected holiday homes on Vacation-NOW.com
About holiday home rental on Vacation-NOW.com
Vacation-NOW.com offers private holiday home rental worldwide and has over 2800 holiday homes signed up. Besides holiday home rentals, Vacation-NOW.com offers listings of your summerhouse, holiday apartment, ski hut, villa or holiday house.

Creating a listing is free, and you can maintain your listing online when it suits you.

The listings on Vacation-NOW.com are created by house owners who want to let their holiday home, summerhouse, holiday house, villa or holiday apartment. You must contact the house owner yourself through the listing and agree upon the terms of rent, such as price and duration.

Private holiday home rental is a cheap option to hotels and leaves room in your budget for other holiday pleasures. You can spend your holiday with the whole family and save a lot of money while having the same facilities as at home. You choose the degree of luxury you want for your holiday.

Beach holidays are popular, but you can also find holiday apartments in the city, a ski hut for the winter holiday, or derelict farms in the country with peace and quiet, e.g. in Sweden. There are plenty of options to find the cheap drive-yourself holiday, where you get very good value for your money. If the destination is farther away, then the landlord is usually always helpful when it comes to finding the right flight etc.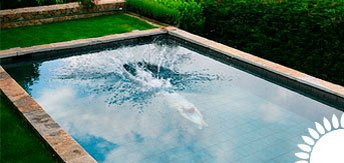 Last minute offers
Selected last minute offers:
Latest posts
North Jutland is known as country of the lights and here you can enjoy your days at the...

Read more

You have booked your holiday and the countdown has started to your vacation on south Zealand...

Read more

Are you going on vacation to Copenhagen or the northern part of Zealand? Then now is the...

Read more

The car is packed and you are ready for your summer holiday on Funen, and then the kids ask:...

Read more