Large duplex apartment with direct poolacces and all facilities
Holiday home - No.: 9999
This apartment is suitable for 8-10 persons and is located in a complex where nothing is missing. You will find 2 floors with masterbedrom including toilet and its own terasse, 3 additional rooms, big livingroom/kitchen and 3 toilets Here you will find a fitness room, miniature golf, tennis, Turkish bath and much more. The whole complex is built on a vast territory, which means that you can keep his private vacation without being disturbed. For complex belongs also 2 very large pools, which also means that it is always nice to stay here.

Located in the small town Mahmutlar, just outside of Alanya. Here there are restaurants and plenty of options within walking distance within 500 m. Will you enter the actual Alanya, runs the public bus (dolmus) doorstep.

The apartment has 4 bedrooms and 3 bathrooms. It is charmingly decorated with
quality furniture and a beautiful architecture. There are 296 m2 to romp in, and the apartment is perfect for a holiday where the whole family must be included. In addition, there are plenty of opportunities for activity, even for children, with particular playground, water slides, childrens pool and indoor pool. The apartment is on the ground floor with direct access to the pool, and one can easily enjoy a refreshment on the terrace while watching the kids swim.

There is a beach with complex, where you can sunbathe undisturbed.
You can see much more about complex, facilities and where this apartment is located on http://www.mymarineresidence.com.tr

Allgemein:
• Housesize 296 m2 • Build in 2008 • Modernized in 0 • Ground size0 m2 • 0 toilets • 4 bedrooms • (4 x Doubble bets,6 x Single bets) • Smoking not allowed • Pets not allowed Here you will find a fitness room,professinal massage, miniature golf, tennis, Turkish bath and much more. The whole complex is built on a vast territory, which means that you can keep his private vacation without being disturbed. In addition, there are plenty of opportunities for activity, even for children, with particular playground, water slides, childrens pool and indoor pool. The apartment is on the ground floor with direct access to the pool, and one can easily enjoy a refreshment on the terrace while watching the kids swim.
Wellness:
Swimming pool indoor
Multimedia:
Free internet, TV, Satellite TV, DVD player, Video player, CD player, Radio
Activities for children:
Baby high chair, Swing
Other activities:
Outdoors:
Kitchen equipment:
Dishwasher, Washing machine, Refrigerator, Electric cooker, Cooker hood, Microwave, Freezer, Electric kettle, Coffee maker
Security equipment:
Heating / Cooling:
Information
Persons:
9
Sleeping rooms:
4
Pets allowed:
No
Swimmpingpool:
Yes
Wifi:
Yes
Dishwasher:
Yes
Tv:
Yes
Distance sea:
500m
Distance shopping:
0m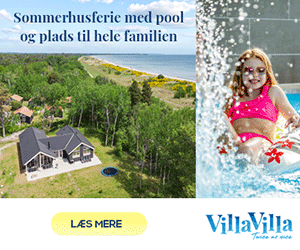 Calendar:
DECEMBER 2023
M
T
W
T
F
S
S
1
2
3
4
5
6
7
8
9
10
11
12
13
14
15
16
17
18
19
20
21
22
23
24
25
26
27
28
29
30
31

= Occupied
Last updated:
Prices:
Rental period
Arrival
Price per week
Price per day
Price weekend
Contact the home owner for rental prices.
Arrival:
Saturday
Cleaning:
0 EUR
Deposit:
0 EUR
Guest Book:
Submitted reviews from previous visitors:
No review has been written in the guest book yet. If you have previously rented this holiday home, be the first to write a small greeting. Your input can be of great help to both the landlord and future tenants.