Kornbakken Svelmø 10 persons island vacation (acquisition of an additional 10 beds in the neighborin
Funen
>
Faaborg / Fåborg
Holiday home - No.: 10028
Svelmø is an island of 30 hectares in the South Funen. It is the place if you want peace and quiet, lots of nature and unique fishing water and 7 kilometers coastline. The house Kornbakken is a 150 m2 home, new restored in 2011. The house has four bedrooms, two bathrooms, huge kitchen-all-spaces with exceptional ocean views and sun terrace to the south and west of 50m2.
Allgemein:
• Housesize 150 m2 • Build in 2012 • Modernized in 0 • Ground size0 m2 • 0 toilets • 4 bedrooms • (2 x Doubble bets,2 x Single bets,2 x Bunk bets) • Smoking not allowed • Pets allowed Water view from terrasse/gardenhot tub, grill, smoke oven
Wellness:
Steam bath
Multimedia:
TV, DVD player, CD player, Radio
Activities for children:
Baby high chair, Swing, Sandpit
Other activities:
Boat
Outdoors:
Gas grill
Kitchen equipment:
Dishwasher, Washing machine, Refrigerator, Electric cooker, Cooker hood, Microwave, Freezer, Icebox, Electric kettle, Coffee maker
Security equipment:
Heating / Cooling:
Electric heating
Information
Persons:
10
Sleeping rooms:
4
Pets allowed:
Yes
Swimmpingpool:
No
Wifi:
No
Dishwasher:
Yes
Tv:
Yes
Distance sea:
50m
Distance shopping:
7000m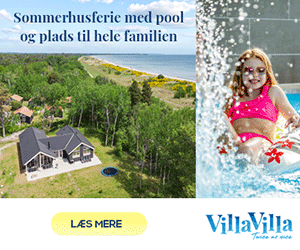 Calendar:
DECEMBER 2023
M
T
W
T
F
S
S
1
2
3
4
5
6
7
8
9
10
11
12
13
14
15
16
17
18
19
20
21
22
23
24
25
26
27
28
29
30
31

= Occupied
Last updated: 20/06/2023
Prices:
Rental period
Arrival
Price per week
Price per day
Price weekend
Contact the home owner for rental prices.
Arrival:
Saturday
Rental terms:
Kaution wieder die max 7 Tage nach ihrer Abreise Offset Strom + Schäden oder mangelnde Reinigung. Mietpreise verstehen sich inklusive von 1 Hin-und Rücktransport aus dem Fünen Svelmø mit dem Traktor und Wagen. Bei hohem Wasserstand (+ 50 cm über dem Wasserspiegel, siehe www.dmi.dk) mit dem Boot.
Guest Book:
Submitted reviews from previous visitors:
No review has been written in the guest book yet. If you have previously rented this holiday home, be the first to write a small greeting. Your input can be of great help to both the landlord and future tenants.