Lovely bright rooms in Svendborg
Funen
>
Svendborg
Holiday home - No.: 9715
More info, se "own homepage"
Very bright and cozy rooms with access to a communal dining room, kitchen, bathroom, toilet and garden where there are beautiful views over the water and the town.
Prices from 250 kr
It is walking distance to forest, beach, harbor, pedestrianized. All in all a super starting point to explore Svendborg and the archipelago. Rudkobing 18 km, Nyborg 32 km, Faaborg 25 km, Odense 38km.












Allgemein:
• Housesize 140 m2 • Build in 1965 • Modernized in 0 • Ground size0 m2 • 0 toilets • 7 bedrooms • (2 x Doubble bets,10 x Single bets) • Smoking not allowed • Pets not allowed Water view from terrasse/garden
Wellness:
Multimedia:
Free internet, TV, Satellite TV
Activities for children:
Other activities:
Outdoors:
Kitchen equipment:
Dishwasher, Refrigerator, Electric cooker, Cooker hood, Microwave, Freezer, Icebox, Electric kettle, Coffee maker
Security equipment:
Alarm system
Heating / Cooling:
Information
Persons:
14
Sleeping rooms:
7
Pets allowed:
No
Swimmpingpool:
No
Wifi:
Yes
Dishwasher:
Yes
Tv:
Yes
Distance sea:
1700m
Distance shopping:
250m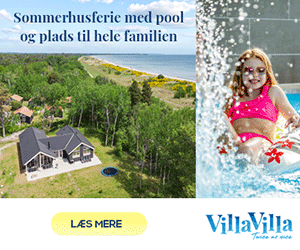 Calendar:
DECEMBER 2023
M
T
W
T
F
S
S
1
2
3
4
5
6
7
8
9
10
11
12
13
14
15
16
17
18
19
20
21
22
23
24
25
26
27
28
29
30
31

= Occupied
Last updated:
Prices:
Rental period
Arrival
Price per week
Price per day
Price weekend
Contact the home owner for rental prices.
Arrival:
Optional
Rental terms:
Single Zimmer nach 250 kr Dobbel Zimmer nach 400kr
Guest Book:
Submitted reviews from previous visitors:
No review has been written in the guest book yet. If you have previously rented this holiday home, be the first to write a small greeting. Your input can be of great help to both the landlord and future tenants.